Managing DNS Zone records are very important for our clients. It provides them the ability to use various services and service providers for their domain names and sub-domains. DNS records even govern the destination of mail being sent. In cPanel there is now a new feature called Zone Editor that combines 3 previous cPanel tools into one. Instead of using "The Simple DNS Editor", "The Advanced DNS Editor" or "MX Entry" tools, you can now use Zone Editor for creating basic and advanced DNS records AND MX records for managing your mail traffic. This new tool is simple to use but provides a very powerful tool for individuals and businesses to manage their online presence.
Here is a screenshot of this new tool to show you the user friendly interface: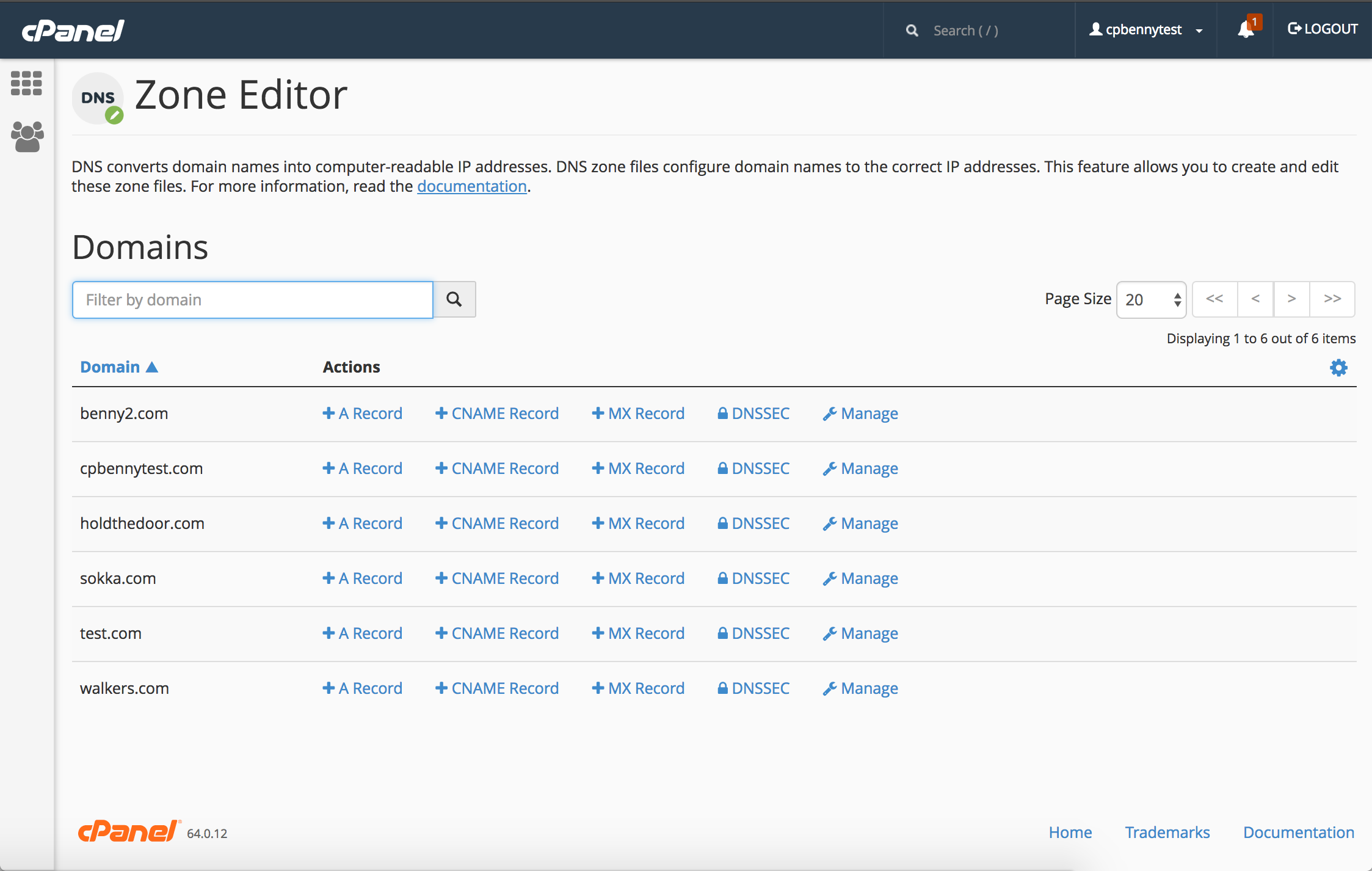 This new tool allows you to create most DNS records including SRV, DMARC, AAAA, and TXT records. So if you are using our shared hosting service, but are using a 3rd party DNS provider to manage your DNS records, we recommend using this new tool instead. Doing this will save money by removing an unnecessary vendor.
cPanel is the leader in hosting control panels, and this new Zone Editor are many reasons why it is. EMWD provides all of its clients access to cPanel and is included in all of our hosting services.
If you have any questions regarding this new tool, feel free to open up a support ticket via your client area. It will be our pleasure to answer your questions. As always, consider EMWD to manage and service all of your online needs.
Friday, June 23, 2017