There are situations where you may need additional users to have access to some of the information contained in your client area. While the main contact information should be in the person's name that is responsible for paying and setting up the service(s), you can add sub-contacts via your client area to allow access to such things as your billing section to view invoices, or to the product page to access your hosting account or to manage your domain name(s).
Here's how to setup a sub-account:
1. First the main account holder will need to login to their client area at https://clientarea.emwd.com.
2. Click on the "Hello, 'your first name'" link in the right hand corner of the top menu bar and select Contacts/Sub-Accounts from the drop down box.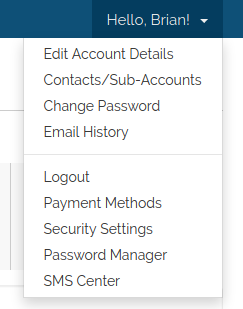 3. Fill out the form that is listed on the "Contacts/Sub-Accounts" page. Make sure you tick the "Activate Sub-Account" check box. As soon as you do, an additional area will appear requesting you input a password for this sub-account, and to choose the appropriate permissions that this sub-account should have.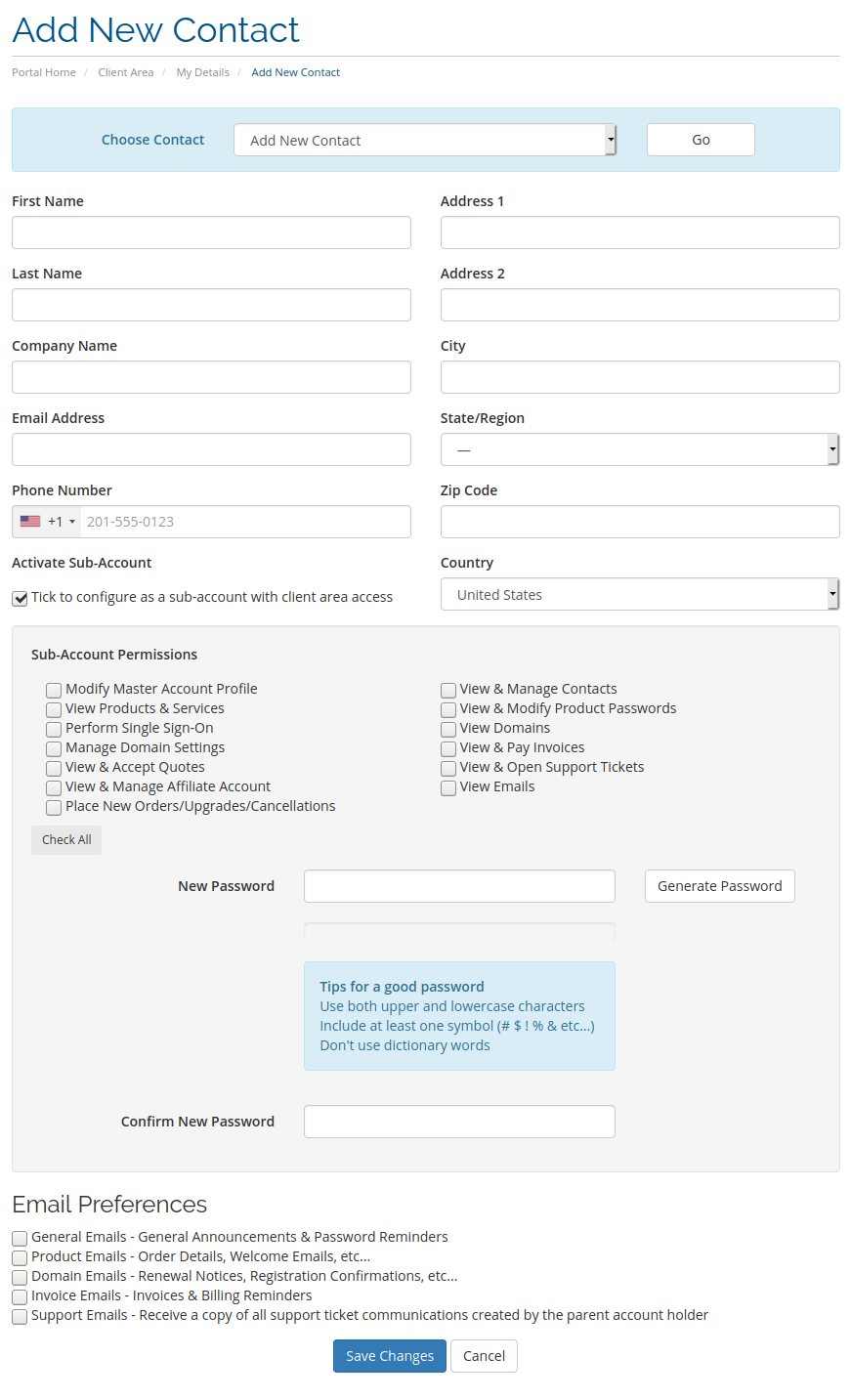 4. Choose the appropriate Email Preferences that this sub-account should have.

5. Click the Save Changes button.
The sub-account is now created and the user can now log into your client area, using their email address (the one you inputted when setting up the sub-account) and the password you chose for them to use. Their client area will be limited to only those areas that you have assigned for them. We do not recommend giving out access to all of your client area sections to anyone. Only the main account holder should have access to everything. It is against our
ToS
to have your web developer or anyone else (that is not responsible for paying for the services listed on the account) to change the name of the account holder or the account holder's email address to theirs.